A Visual Exploration of the Interaction of Humans and Nature
The images are unmanipulated photographs of organic material as viewed behind glass, plastic, or screens. Often, they look like paintings. The plants themselves might be beyond their prime, while the man-made material is usually marked by moisture, rust, or mold. These semi-abstractions are bittersweet reminders of the process of aging.
Move cursor off image to view slide show. Move cursor onto image to stop slide show and use control arrows.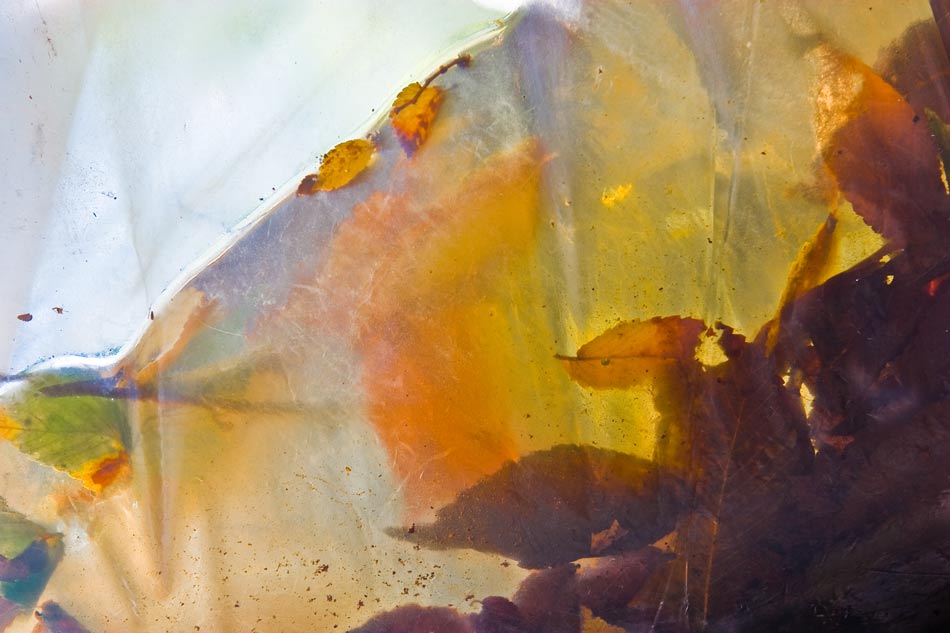 Tarp Holding Old Leaves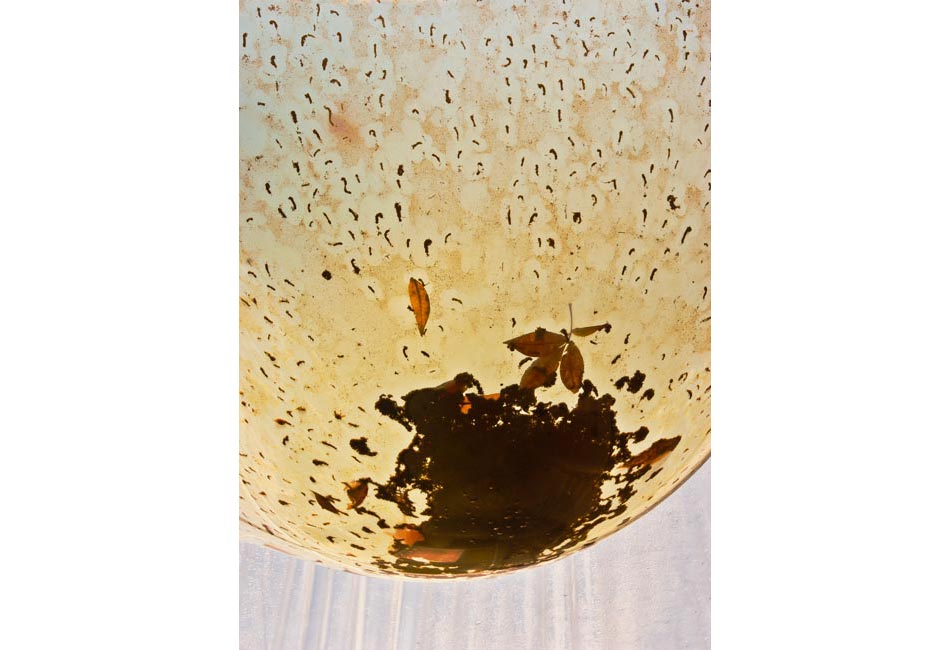 Sagging Tarp in Greenhouse


Moisture Painting in Greenhouse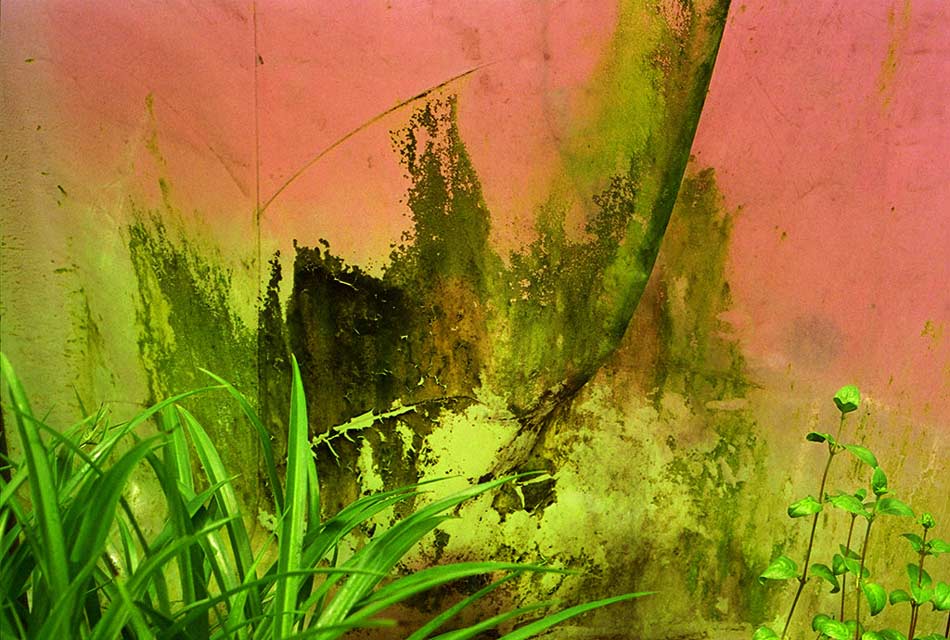 Mold in Greenhouse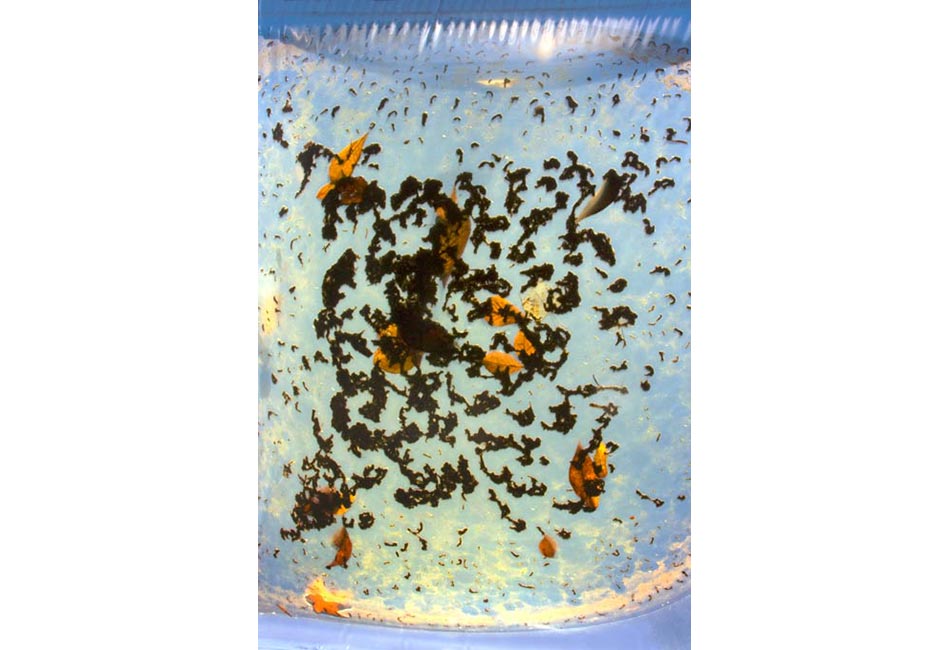 Sky Seen Through Greenhouse Tarp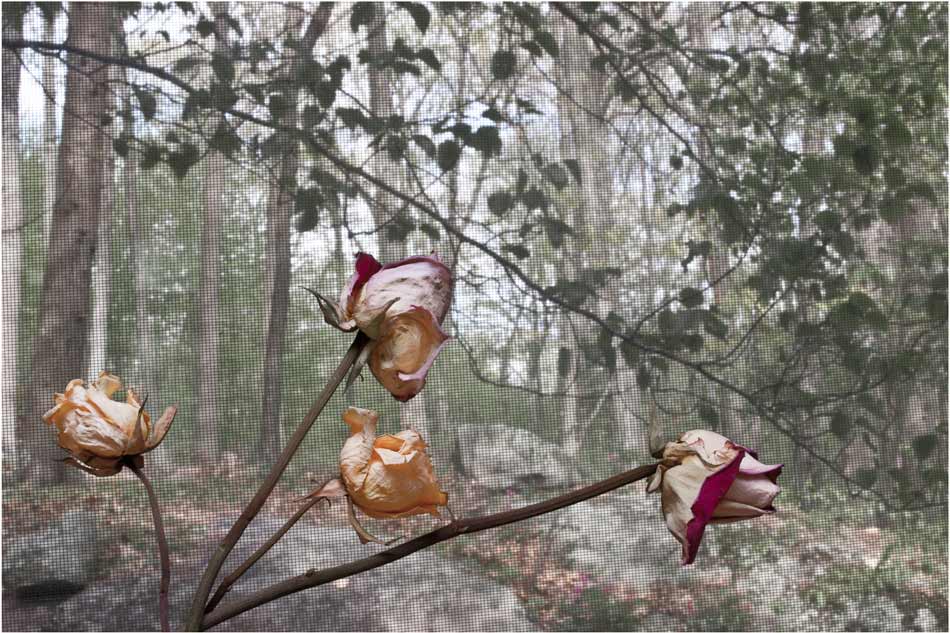 Dead Rose Through Screen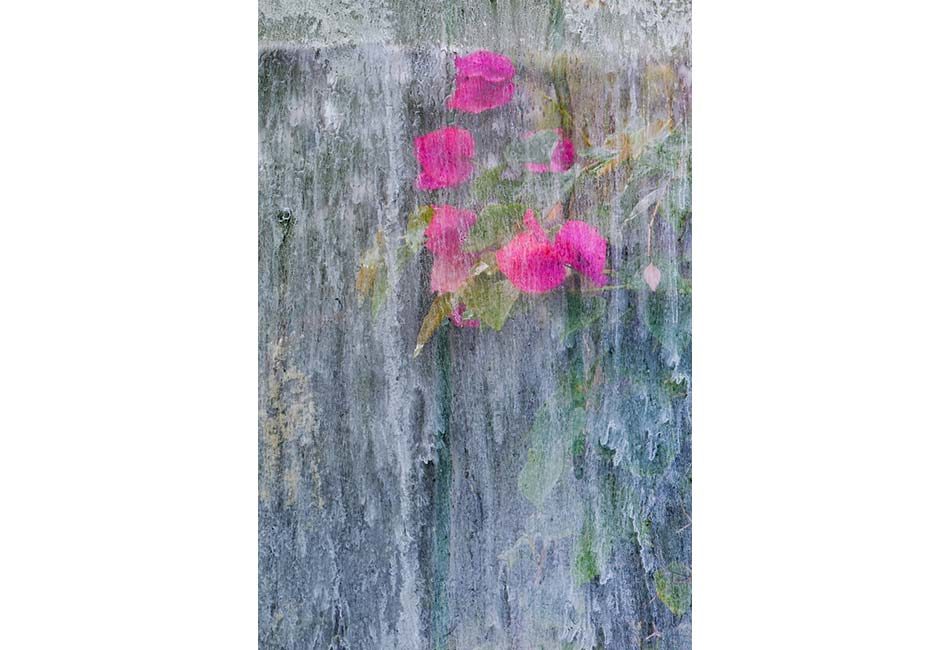 Fuchsia Flowers Through Water-Washed Greenhouse Window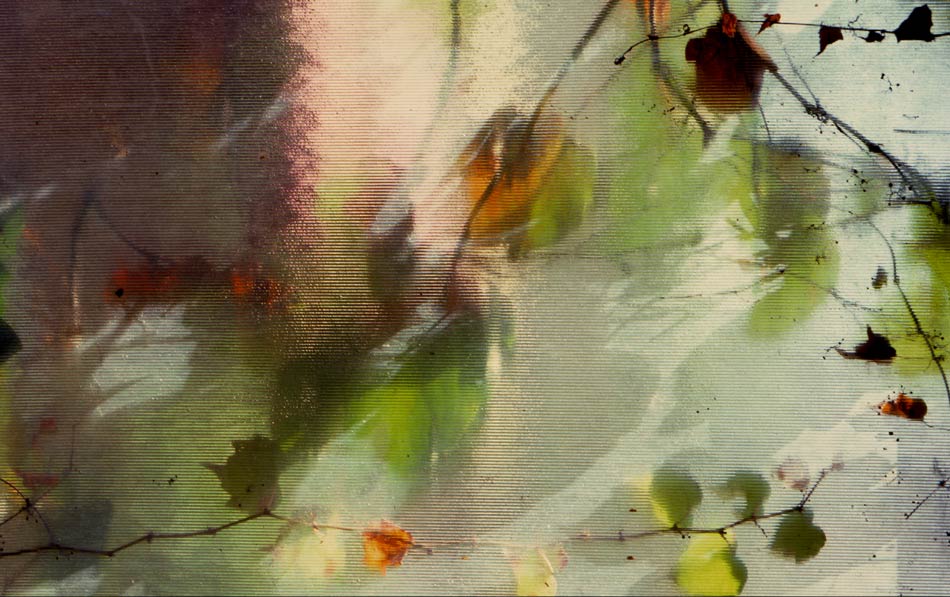 Plants Seen through Garage Window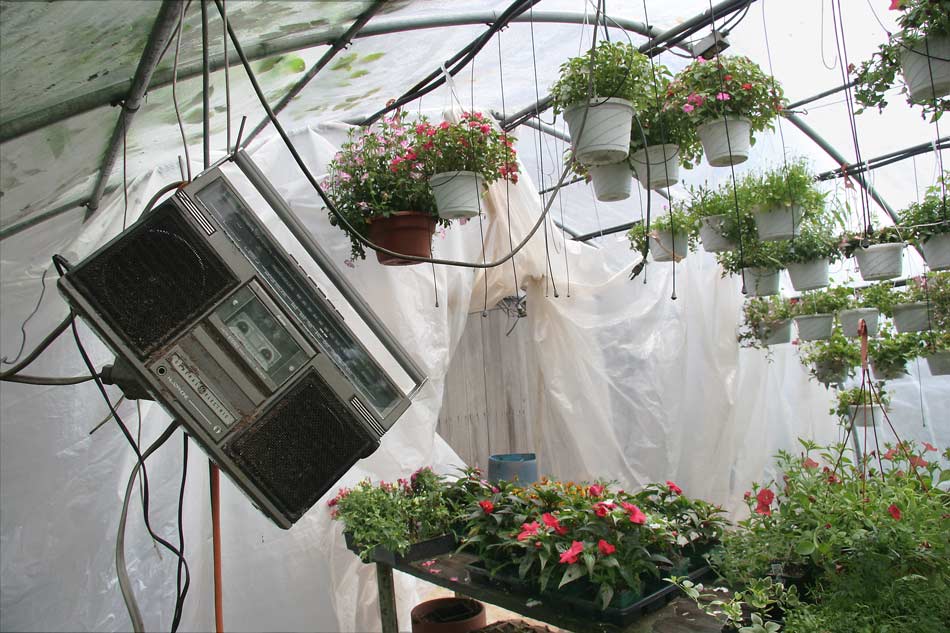 Radio Hanging in Greenhouse