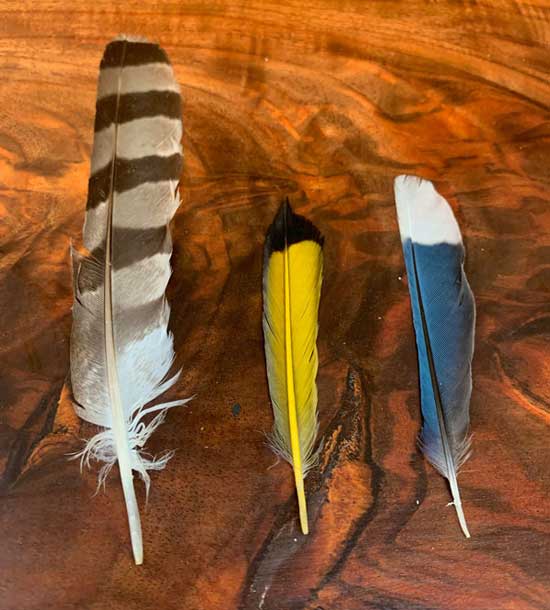 I found these three feathers in the span of two weeks. The thing is — I wasn't looking for them. When gifts from nature seem to fall from the sky onto my path, I can't help but take it personally. Probably I was just looking more closely or maybe it was molting season. Whatever, these feathers buoyed my spirits.
Cooper's Hawk, Northern Flicker, and Blue Jay
Using this feather identification tool from the U.S. Fish and Wildlife Service, I determined that the large striped feather was from a Cooper's Hawk, the yellow from a Northern Flicker. And, though I couldn't find the blue one, I think it's from a Blue Jay.
Bird images from website AllAboutBirds