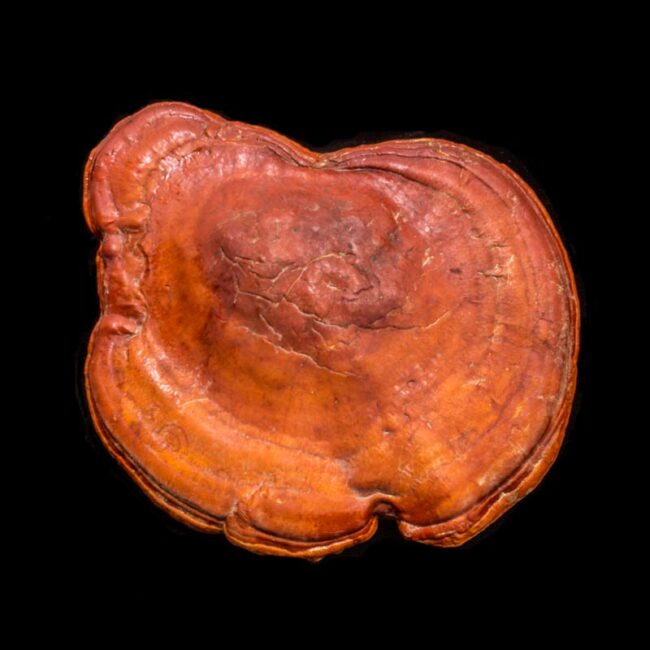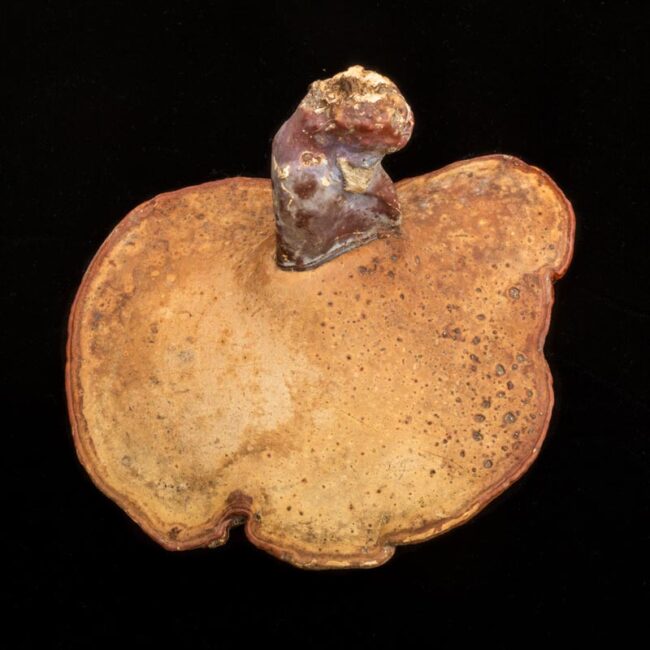 This morning, I took a slightly different route from my house to Westwoods and stepped on something hard — not hard like a rock, more like round piece of wood. It was an orange-red shelf fungus (also known as bracket or conk).
Shelf fungi are a beautiful indications of rotting wood, usually growing horizontally around the base of trees. They are polypores, having tiny pores on their undersides rather than gills to distribute spores. This 6-inch specimen had been attached to a root of an oak tree stump by a stem (known as a stipe). It is the genus Ganoderma, translated as shiny skin and as far as I can tell, the species Curtisii. Its dark red topside and brown underside indicate that it is past its prime, or euphemistically "mature."
I was surprised to learn that my conk is closely related to a medicinal tea in my pantry, which was left by my son during his last visit home. Depending on your source, Rieshi Mushroom tea has proven benefits in fighting infection, reducing certain tumors, and generally improving the immune system or it has no proven health benefits. It has, in fact, been used in asian medicine for hundreds of years and is a now a hot item in alternative medicine in the West.